"I felt so connected to Mary the whole time while reading this book. I learned a great deal about the power of trusting one's self. This book has changed my life!" Schedule Book Readings, Workshops, Book Talks with Jane!
About the Book - Growing Home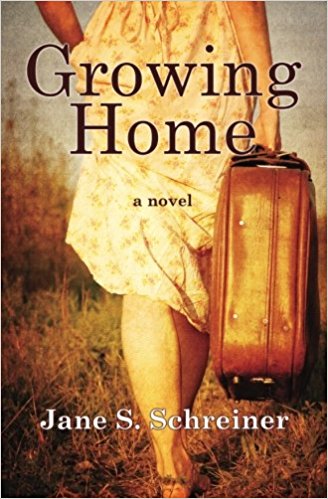 Life delivers lessons in the most unexpected ways. For a young girl on her family farm in rural Missouri, it all begins in the barn. That's where Mary comes face to face with her questioning heart and the answers she never could have imagined.
Growing Home is the story of one girl's hunger to know more about her roots and looking for ways to understand herself. Living on the farm with Grandpa in the early 1960's, Mary begins to live her way into the answers she's been looking for, at a price that is unimaginably high. As she recovers from the trauma that came of her searching, her lessons are just beginning. With the help of loving women, both past and present, Mary grows into knowing herself.
In this powerful and moving story, Jane S. Schreiner shares a poignant message of what it is embrace yourself through daunting circumstances, change, and choosing to stand on your own.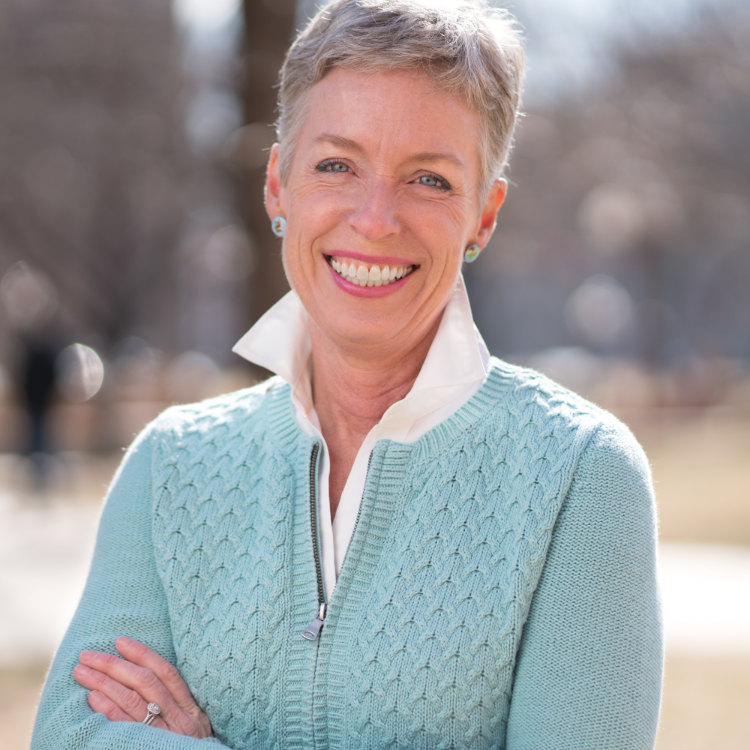 Jane Schreiner is the author of the Happiness Is A Skill   curriculum, which teaches how to live in happiness through practice and intention.  She is a Happiness Skills coach, speaker and workshop leader.  Jane lives in the Denver, Colorado area, close to her four children, various other family members, friends and pets, enjoying the outdoor lifestyle.
Message from Jane
"Growing Home is my first book, and I never dreamed it would be so long in the writing.  This has been one of my greatest growing experiences, walking along with Mary as we both learned to listen to, and trust, ourselves.  Thank you for visiting our Growing Home Book website.  I look forward to your comments and feedback. Please email me with questions and requests to speak, do book readings, or lead a workshop for your group.  There's much more for us to share as we learn with Mary, and expand our Happiness Skills!"
Happy Day!
Jane
Schedule Book Readings, Workshops, Book Talks with Jane.
Interview With Jane about Writing Growing Home
It's been over three years now since I first met Mary, sitting at that counter in the coffee shop in her town.  I look back on that with a warm heart, smiling at the serendipity of our meeting.  I had long harbored the idea of writing a book, with no idea of what to write about.  I teach Happiness Is A Skill, and I had considered writing that as a teaching guide, but I never could get a picture of that in my mind.  So I kept considering new ideas, and then I met Mary.
For me, the air was electric between us as we sat on those stools sharing coffee and easy conversation.  I felt that something special was happening that day, and now we have the out come of that something special right here on the table.  That copy is for you by the way.
I won't tell you that writing this was easy.  After all, I'm a first time writer, and I'm not sure why I felt so compelled to write.  I mean, this was hard!  But in the difficulty is the joy, and stretching with the challenge has been a rich lesson for me.  One day I wrote this note to myself, "Just listen to Mary, Jane…..shift from the temptation to jump ahead …..LISTEN to Mary every page, every writing session….let it evolve as you listen.  This is her story, just listen to her and keep typing."  That's what I tried to do.  It required frequent refocusing!
Like a said, this is a first book and it's quite simple.  I'm thrilled that Mary is happy with it, that became the heart of the project.  That and getting me to trust myself!  Lessons all around.  Thanks for asking."
Interview with Mary's Character
Mary, how did you come to meet Jane and have her write the story?
"I have to say, I can't believe it's finally done.  I know I'm sitting here holding the book, but it's still hard to believe.  It's been a long time in coming.  I think the cover is just right.
When I first met Jane, she was passing through town on her way to visit family.  I'd gone in to town for something and stopped by the coffee shop that morning.  Looking back, I know Gert was at work.  I sat at the counter for coffee and in walked this stranger, sitting right down next to me.  Jane and I struck up a conversation, as we're both pretty outgoing.  Jane mentioned that she was a writer, or wanted to be. I remember she talked about knowing there was something important she had to write about, but she wasn't sure yet what that was. Before long we had exchanged addresses. Who would have thought she would end up writing my story.  We both got what we had been waiting for that day.
We went on to write back and forth for a little while, and I told Jane about wanting to get this story from long ago out in the open.  I had wondered by then about her possibly writing about it in her book, and I told her so.
Next time she was down this way, we planned for her to come and stay awhile.  That's when we got to work and spent most of each day talking it all through.  Jane took notes, and recorded all of our conversations and she listened really well, because Growing Home tells the story just right.  She had me read parts as she went a long, but mostly I left it to her to tell.  I'm so happy that it's done.  It feels better to have it out in the open.  I hope this will help people to know that trusting them selves, and teaching children to trust themselves is very important in life.  Megan and I are both teachers at the elementary school and we see the importance of this all of the time."
Interviews with the Character's
How do you feel about Mary telling this story and publishing Growing Home?
Dorothy
"You know, Mary told me that one day this story would be told.  She said she had a vision, that Gert told her something about a book.  Well I know better than to ever question Mary's visions or things Gert tells her.
Mary has always had a mind of her own, and I respect that.  The things that went on back then changed all of our lives, but especially hers.  I think she's needed to tell this story, well, for longer than I even know.  Sometimes we are meant to shine the light of sharing on the big things that make us who we are.  That way others can learn too. I think it's good Mary finally found her person to write this story with her and I've gotten to know Jane pretty well.  I'm sure she got it just right.  I'm looking forward to reading it, if I can with these old eyes!  I'm 90 years old, don't you know!"
Tommy
"For as long as I can remember, I have been in awe of Mary.  That may sound strange, and not too manly, but that's the truth.  I don't think I've ever told her that of course, so are you going to print this?
Mary knows her mind, and she's the best person I know.  She has talked off and on over the years about this book. I guess it's been so long that I didn't think it would ever happen.  Now that it has happened, I'm excited for her.  I felt a little funny that she was writing about our personal life, but I've read it now and I see that it's really okay.  She's told the story of her being brave and determined, and I think that's a good story to tell.   Of course we were just kids then, so that makes a difference too."
Calvin
"How did you find me?
I haven't thought about that place for years.  That was another time…I don't like to think back on it.  I don't see why she'd tell this story.
I'm glad to hear she's doing okay though.  I know we could have been friends.
How did you find me again?"
Mrs. Mason
"Why are you asking me this?  What's wrong with you.  How do you think I feel about it?
There's no use in dragging up bad times.  I've been living a long time keeping it out of my head.  Please go away."
Megan
"I just finished reading the book.  I don't remember what happened myself, since I was so little.  Mary has always been in my life in some way or another.  First coming to play with me and my brothers, and babysitting too. We were always neighbors and then I moved in with she and Dorothy, when my folks had to move away. I didn't want to leave school before graduation so I stayed on here with them.
But there was never any plain talk about my brother Calvin.  Honestly, I have often wondered about that time, and this story helps me to understand.  Makes me sad too.  Even though the things that happened aren't a part of my memory, as I read about them I had a deep sense of puzzle pieces sliding in to place. I guess that's the best way to describe it. My life here is so good and happy, but I would like to know Calvin.  I wonder if I could find him.  Do you know where he is?"